Daintree Siesta - your rainforest haven
The journey to the Daintree Rainforest is part of the adventure.
The scenic drive will give you an insight into the area and glimpses of the amazing landscape – so take it slow and enjoy.
Once you arrive in the UNESCO World Heritage listed Daintree Rainforest we are centrally located to all attractions on the north side of the Daintree River between the ferry and Cape Tribulation – half an hour north of the car ferry and half an hour south of Cape Tribulation on fully sealed road.
There are only two ways to reach us by road. Both of which include their own adventure: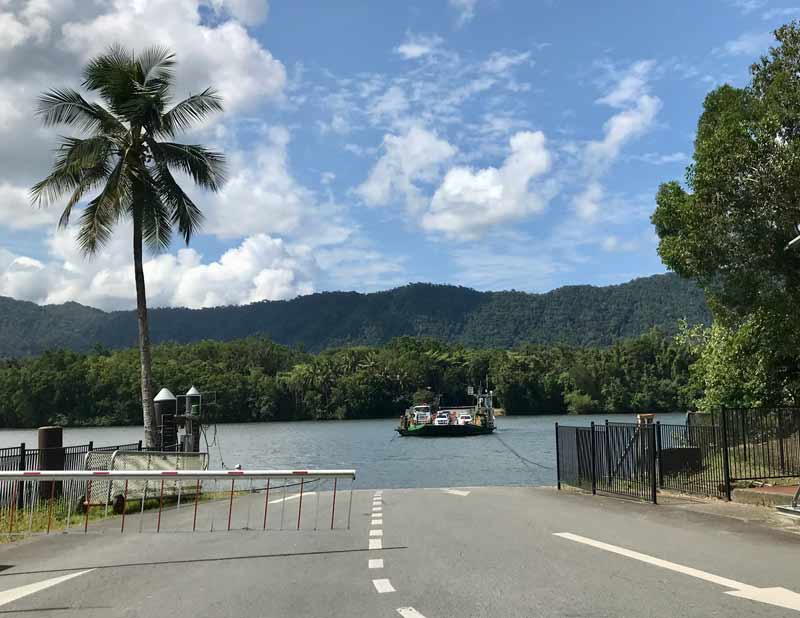 Crossing the Daintree River Ferry
Heading north from Cairns – approximately two and a half hours drive along Great Barrier Reef Drive – also known as Captain Cook Highway.
Glimpse the sea as you weave along the coastline. Possible stops along the way include Ellis Beach and other beachside locations, Rex Lookout, Hartley's Crocodiles, Port Douglas and Mossman including Mossman Gorge and Woolworths for any last minute groceries.
Any dump point needs can also be met as you pass through Mossman (there are no dump points north of the river). We are approximately one hour north of Mossman – although this may vary if you have to wait during peak car ferry times or during low tides.
For ferry ticket pricing and online bookings visit the Daintree Ferry website.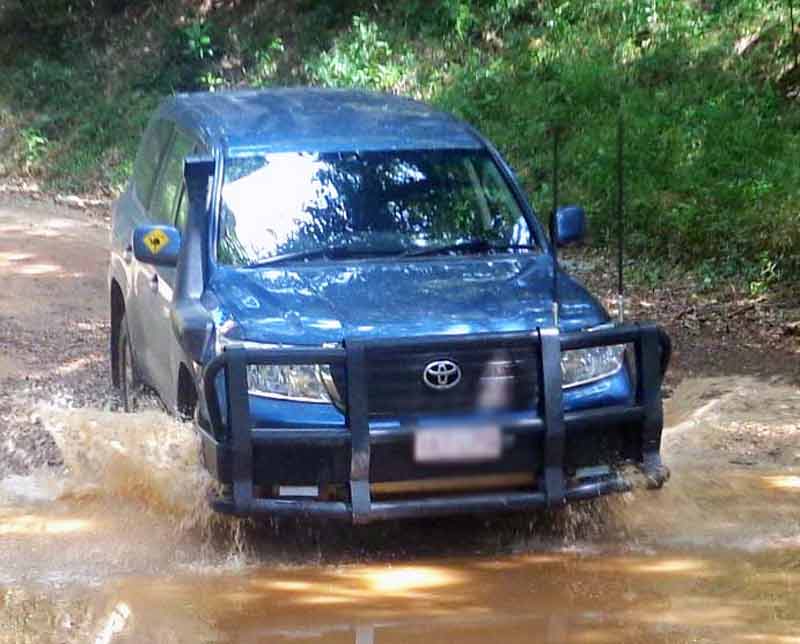 4WD (four wheel drive) only Bloomfield Track
Heading south from Cooktown – approximately two and a half hours drive. We do not recommend towing on this road.
Check Douglas Dashboard website for road condition updates.
Alternatively you can drive the sealed inland road south from Cooktown and turn left just before Mt Molloy to drive down to Mossman through Julatten and then north to the Daintree River Car Ferry.